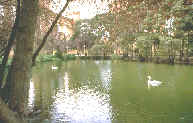 1. To be near to God, first be near to its Creation.

2. Today we are away from Nature surrounded by Concrete Jungle, we possess wrong habits & also environmental influence has adverse psychological & social effect on us.

3. As a result we remain in constant tension & our busy schedule has invited stress in our relationship.

4. Nature is our best guide, it teaches us The Real Essence of Life. It teaches us to respect & love our elders, children & friends.